Joint pain is something that many of us will experience at various stages of our lives, but that doesn't mean you have to give up activities you love doing. In fact, dancing is something that could be extremely beneficial to anyone suffering from joint pain. Keep reading to discover how dancing can help alleviate concerns surrounding joint pain and how you can incorporate this activity into your life in a safe and effective manner.
Studies on Dancing and Joint Pain
Studies over recent years back up the belief that dancing can assist with joint pain. As well as dancing, similar activities such as yoga and tai chi can help to reduce the pain that is often associated with this disease. When scientists at the Hospital for Special Surgery in New York City investigated the relationship between dancing and joint pain, they found that it helped to decrease pain and reduce the frequency and severity of falls. This led to an overall improvement in the quality of life of the patients, as well as mental health benefits that can be linked to the release of endorphins from dancing.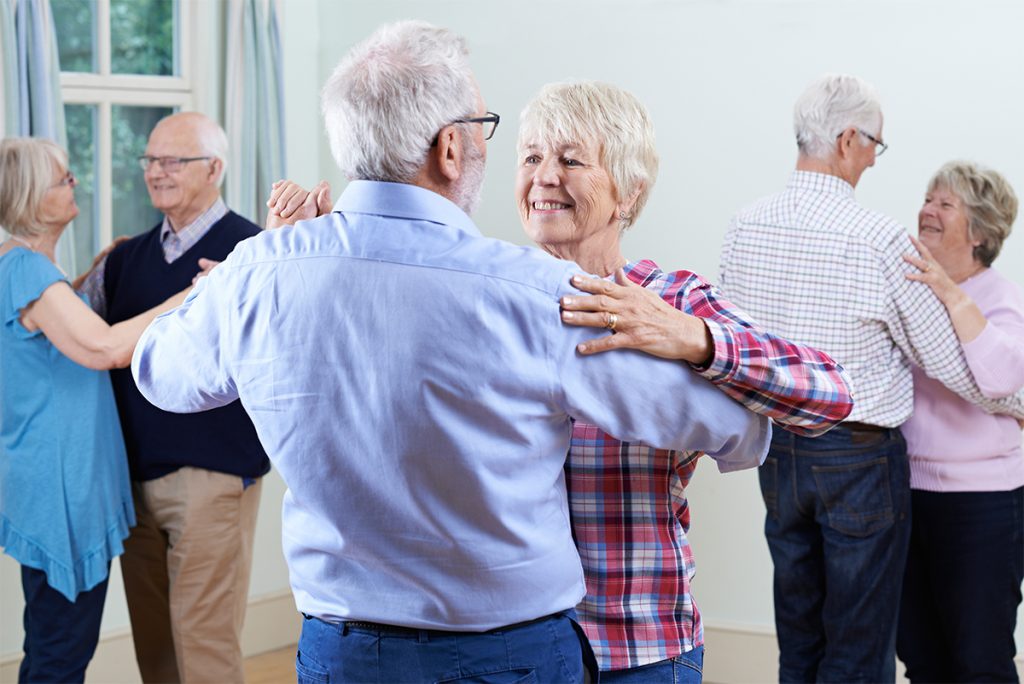 When participants in this study were asked to rate their pain levels before and after a dance class, they were significantly reduced in most people. While joint pain itself can make moving around very challenging, it's the constant pain that impacts a patient's quality of life the most. Of course, the dance classes need to be tailored to the unique needs of those suffering from this disease, which impacts a larger percentage of the population than you might expect. Both muscle and joint pain can be reduced with exercise, which helps to improve walking and general movement as well as offering a whole range of benefits.
The Benefits of Dancing for Joint Pain
While we naturally will think of the physical health benefits of dancing for joint pain, the advantages of adding this type of movement into your routine go way further than that. Any type of general activity will be easier when you start to dance frequently and walking every day will be less of a chore. Dancing is a great type of exercise for anyone who struggles to sleep, and researchers suggest it can help those with joint pain to enjoy a good night of sleep. This will lead to a better mood and outlook on life each day, which can help to combat some of the negative side effects of joint pain.
Another huge benefit of dancing for joint pain is that future falls and injuries are reduced. Dancing is an amazing way to improve your balance, cardiovascular fitness, and flexibility. It's a type of exercise that works a whole range of muscles and joints without putting too much pressure on the body. The great thing about dance classes is that they can be tailored to the needs of the patients, which is why it comes so highly recommended for those with arthritis. Those who are starting out for the first time will naturally enjoy a simpler class, but there's always the option to make the class more challenging as they progress. With so many styles of dance on offer as well, you'll have no trouble finding a dance style you truly enjoy and look forward to going to lessons.
Dancing for Weight Management
One of the top causes of joint pain we see is increased body weight and the pressure this puts on the joints. Dancing is a fun and easy way to keep fit, and it's very accessible to the population. You don't need any fancy equipment or to even leave your home to enjoy dancing, as you can simply put on your preferred music genre and start moving. When joint pain patients can lose some weight through dance, they often find the joint pain they experience is much lower. The less pressure that's put on your joints due to excess body weight, the easier it will be to carry out daily activities without pain.
Use Dance Alongside Other Ways to Reduce Joint Pain
Dancing is a fantastic way to reduce joint pain, but it's not the only thing you should do if you are suffering from this condition. JointFuel360 is a solution to help prevent and treat joint pain. It's ideal for those who are just starting to experience this condition, through to individuals who have been suffering from this issue for some time now. When you start to take JointFuel360 alongside your dance classes, you'll soon notice many of the benefits we shared above. It's all about finding a way to create a healthy routine to fit your lifestyle, which both this supplement and dancing can be a part of.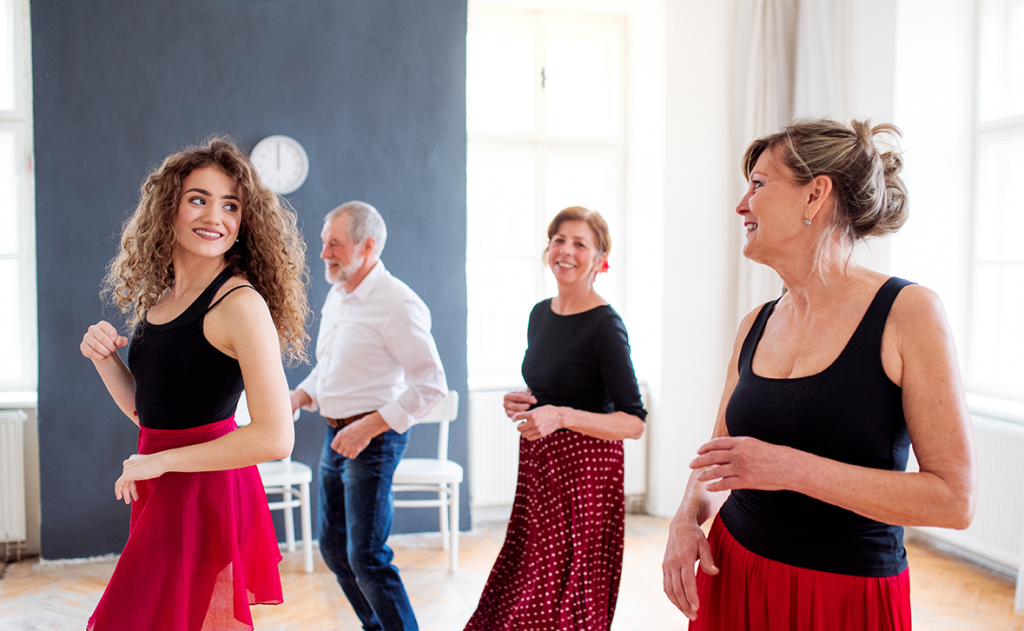 How to Start Dance Classes When Suffering from Joint Pain
A common question we receive from those with joint pain is how to start a new activity when suffering from this condition. We always recommend looking for classes that are designed for individuals with medical conditions, as these will go at a much slower pace. You'll find that the instructors in these classes understand the needs of their attendees, as opposed to just joining any class at your local gym. Look for a beginner's class to start with, and then try something more advanced when you feel comfortable. Remember to always take things at your own pace and never push your body too far, as this is when injuries occur. The sooner you begin dancing, the more likely you'll see a change in your body and mind, which is something anyone with joint pain will find to be beneficial to their life.
Dancing is something that brings joy to people around the world, so don't let your joint pain stop you from joining in this activity. When you start dancing as part of your weekly routine, you'll soon notice a huge difference in your outlook on life, and it will be something you look forward to each week moving forward.