JointFuel360 Success Stories*
With over half a million bottles sold, we reached out to our best customers and offered them a free month supply of JointFuel360 to share their story…

JointFuel 360 has helped me wake up in the morning able to move my hands and fingers without stiffness or pain. It's stopped joint pain in my thumbs completely. I found they worked very quickly and I do feel the difference if I forget to take them. I would recommend JointFuel 360 it has helped with my pain, movement and flexibility. Great product.
Nicola W.

I am now on my second month of JointFuel360 and it has made playing golf twice a week, plus bowling twice a week so much more enjoyable and just about pain free.
Colin D.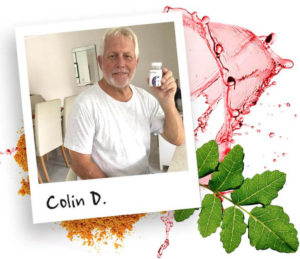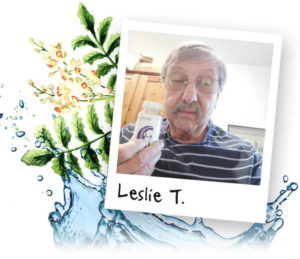 After taking JointFuel360 for about three weeks the pain in my knee and wrist disappeared and I have been pain free for the past three months.
Leslie T.

Two days after commencing with JointFuel360 the pain in my groin went! After four weeks my finger joint improved. Two months later the IBS was much better. My GP was most interested!
Beryl W.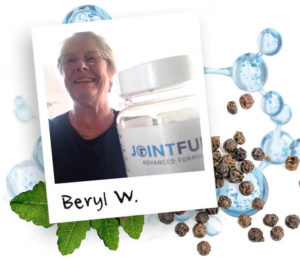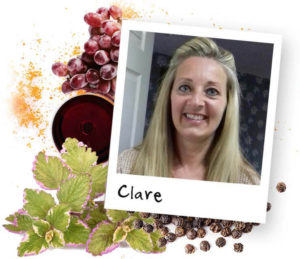 After a constant knee pain that was annoying me through exercise I decided to take JointFuel 360, after 1 week I noticed the difference and the pain is now minimal and much easier.
Clare

Within ten days of taking I had no pain. My knee! I had no pain at all in my knees. So good that I actually ordered more for my dad who is 86. I would recommend JointFuel360, I think they're excellent.
Mary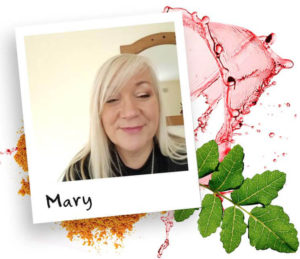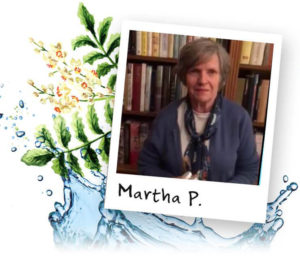 I was very active as a young person but as I got older I have been having trouble with my knee and I was afraid I would be in for a knee replacement at some point. I saw an advertisement for JointFuel360 and thought I'll try it as I knew some of the ingredients have been reported to be helpful for joints. I started taking it and within 2 weeks it was better and within a month the pain was gone.
Martha P.

I enter extreme triathlons which are like Iron Man distance triathlons but they are more extreme and challenging. I've had arthritis in both knees for about 4-5 years; I monitored this through the usual supplements and healthy eating but after last year's triathlon in 2019, I got severe arthritis in my left knee and the pain wouldn't go away. I came across JointFuel360 and within 7-10 days, the pain disappeared and I've been taking it ever since for about 3-4 months now.
Geddes M.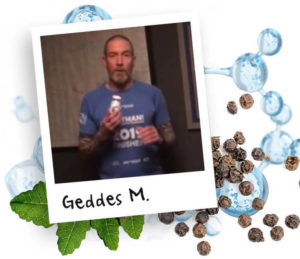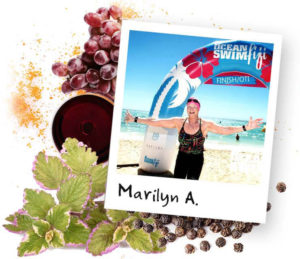 I have been taking JointFuel 360 for a few months now and have noticed an improvement in the pain in my knee when playing tennis. I do not need to take anti-inflammatories now.
Marilyn A.

i was diagnosed with arthritis and it looked like i would have to give up playing. Then i discovered Jointfuel360 and have not looked back since.The relief from pain was magical.
James B.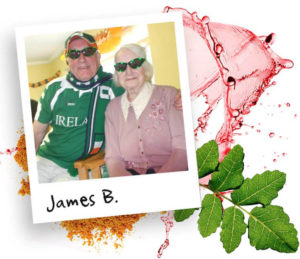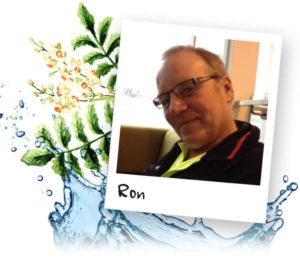 I was a bit skeptical at first but after the first few weeks after taking JointFuel360 it certainly helped to ease movement and pain.
Ron

My wife and I have noticed quite a reduction in our joint pains. Are surprised and pleased at the results. Thank you.
Graeme R.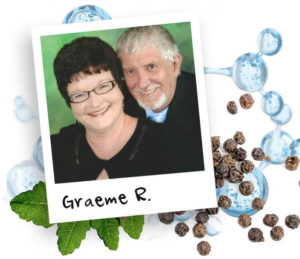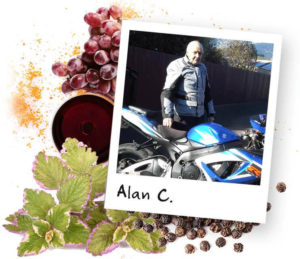 I have been using JointFuel360 for about 6 months now. At age 89 years you would expect a few pains in the old joints but I have found that using this has kept the aches and pains at bay. I still ride my motorbike and go dancing so it must be doing something good.
Alan C.

Both me and my wife use JointFuel 360 my wife has arthritis in her hips and hands. I get it in my elbows and knees. JointFuel 360 doesn't take all the pain away but in both cases relieves pain considerably…makes life a lot easier. Really does help.
Ben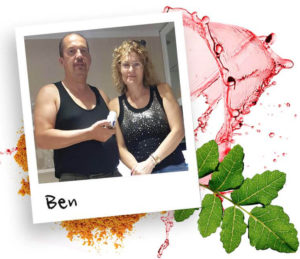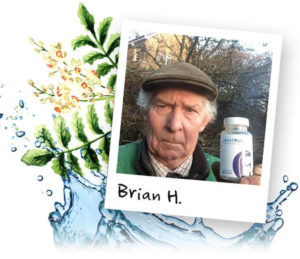 18 months ago I was diagnosed with oesteoarthritis needing a hip replacement. Since I am still actively farming the prospect of surgery and associated recovery was not appealing. Since taking JointFuel360 I have remained active and at 72 still manage my farm 7 days a week.
Brian H.

My partner and I have been taking joint fuel 360 for about 6 months. After a few weeks we both noticed improvement. My knee which was injured and arthritic stopped being painful and I was amazed. I really didn't think it would work but I would have tried anything. So there you go. One happy customer. My partner had elbow pain and shoulder joint pain. Gone! I started on 2 caps daily then reduced to 1 cap as a maintenance once my knee was fine. Occasionally I have a break for a couple of days just because I think it's a good idea. Then I go back on it daily again. I would not be without it. 100% from us.
Charlotte B.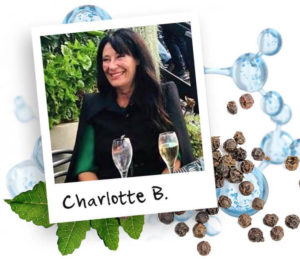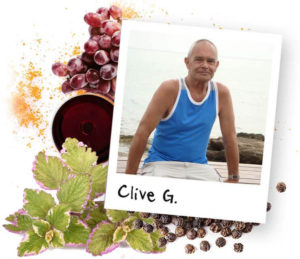 I have a bad right hip joint, had been living on painkillers, saw an article reference JointFuel360, purchased some, and after taking for 2- 3 days pain had decreased to a very bearable level, now able to walk with very little support.
Clive G.

Had a lot of pain on the insides of my knees when I slept. Pain has now gone.
Denis F.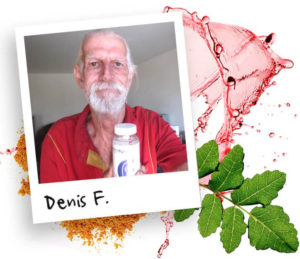 Definitely felt a great improvement with my knee pain it was getting quite difficult to do a shift at work all the steps and constant walking and on your feet for 8 hours really took it's toll but since taking JointFuel360 I've really felt a difference no pain it's quite incredible I've recommended it to family and friends some were skeptical at first but there's no getting away from it it truly makes a great difference.
Denise B.

I have been taking JointFuel 360 for some months now due to hip pain. This works much better than prescription meds. I thought I would give it a try and have had amazing results with more movement and way less pain than before I started taking JointFuel 360. Very happy!
George H.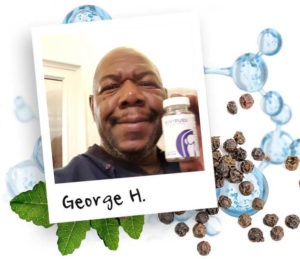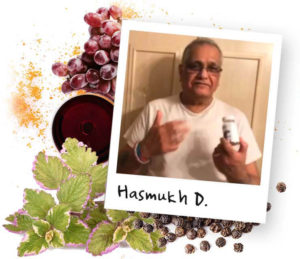 My wife and I are in our 60s and we both suffer from arthritis. Since we've been taking it, it's really boosted us. It has helped us with no pain what-so-ever. It's given us extra energy and the boost in life.
Hasmukh D.

After taking JointFuel360 daily for a week , the continuing ache in my right shoulder has gone. Sleeping is so much easier too.
Carol H.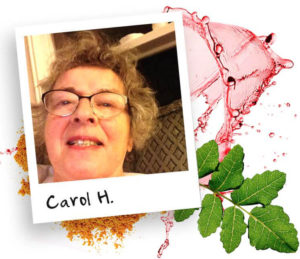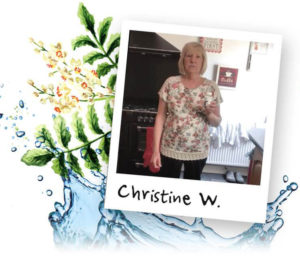 I took the pills for 28 days and found that the pain was really really dissipated and I could manage much better in my job without acing the pain.
Christine W.

Used the product now for a month-I can't believe how much better my knees feel.
Hugh M.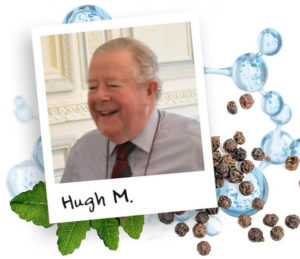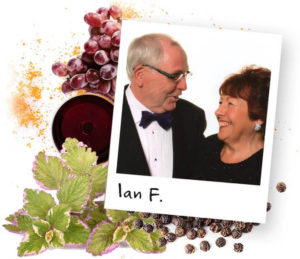 I started using JointFuel360 about 12 months ago; as over the last 5 years, my right knee has become very stiff and it's been impossible to walk easily. I'm most reluctant to have any form of invasive surgery and so I looked for a natural remedy. Since using JointFuel360, my knee has eased considerably, and walking is so much better. My knee is not perfect, but it must be remembered that I've had this condition for some years and JointFuel360 is helping me to the extent that now I do not need surgery so I heatedly recommend JointFuel360.
Ian F.

I have arthritis in several places and no matter how much pain killer I took it did not help, but, since I have taken Joint Fuel 360 I have cut down on my pain medication and can move about better I would tell anyone to try this.
Jackie S.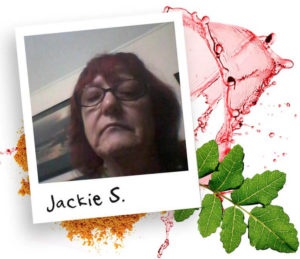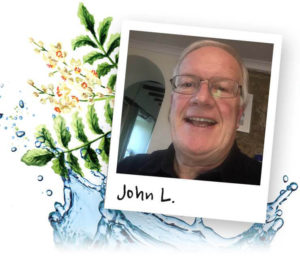 I exercise every day due to arthritis and a knee op 18 months ago and my jointfuel makes me 90% pain free.
John L.

I have been using the Jupiter Labs JointFuel 360 from around May 2019 on the recommendation of my yoga teacher who has also benefited from this product. My right hip was X-rayed and severe osteoarthritis was diagnosed hence the horrible shooting pain signals; using JointFuel 360 has dulled the pain and allowed me to carry on yoga with some modification do really happy with the results and will continue to use the product many thanks.
Liz H.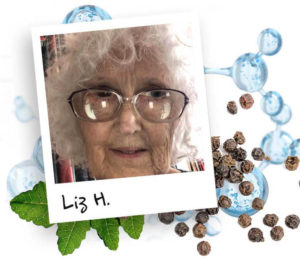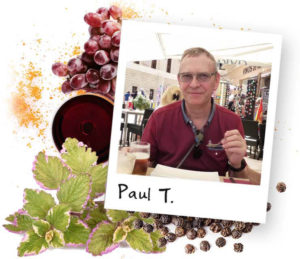 I suffer arthritis in my fingers, this in turn affects my wrists and elbows, as a golfer, you need flexibility in all your joints, thanks to JointFuel360 it makes my grip and swing a whole lot easier.
Paul T.

Read about JointFuel360 and thought I'd give it a try, well after 2 weeks I was pain-free and have a lot more mobility in my knee I'm so glad I tried this product.
Peter D.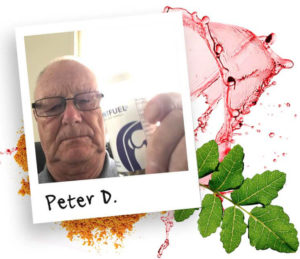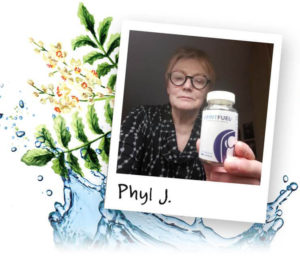 Good results for my shoulder problem. Nagging pain eased and movement smoother and easier.
Phyl J.

JointFuel360 best on the market get it now.
Roy C.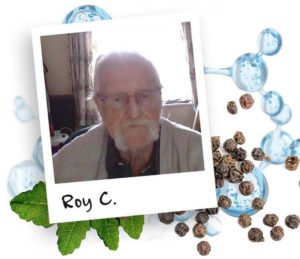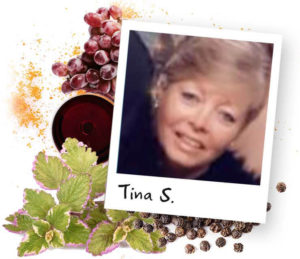 I was a bit dubious when I first ordered JointFuel 360. I am disabled and really was desperate to find something to help. As after 20 years doctors weren't bothering anymore. I have now received my second pack of 5. I spend most of my life in bed, but what movement I do have is more free. I am not as stiff and I think it helps with the pain. Thank you again.
Tina S.

Having spent years using Glucosamine and Chondroitin which did not address the left knee problem I had, I tried JointFuel360 and tentatively bought one bottle. It turned out to be so successful that I purchased 5 of these and I am now able to take my dog for long walks which has not been possible for a long time. I am now in my 81st year and I think I can look forward to a painless form of meandering.
Ben P.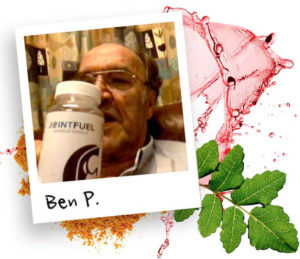 I am a great fan of JointFuel360. It has helped me tremendously! I need two new knee replacements and I'm not quite pain-free, but it's helped me enormously! Really really great. I would recommend these to anyone. so get on the phone or whatever you got to do and get them.
Linda M.

I'm 64 years old and at the beginning of this year I was diagnosed with osteoarthritis in my shoulders and my hands. My husband went online and researched JointFuel360 and got me a 3 months' supply. At that time, the pain was such that I needed paracetamols throughout the day and especially at night. I think with JointFuel360 it may have probably taken 3 months before I had felt it had kicked in at which time the pain, it didn't totally go away, but it was a lot more manageable to the point now where I rarely take any pain killers.
Tina C.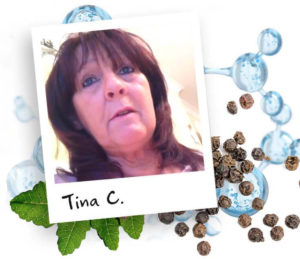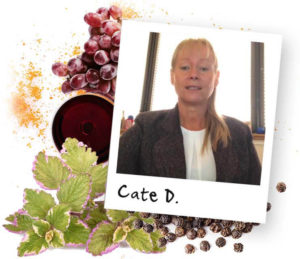 About five years ago I got bursitis in both hips and have been in constant pain for the last five years. After two weeks I noticed my mobility was much better. I was able to move more freely.
Cate D.

Hello, these tablets have really helped my arthritic hands over the last three or four months and I intend to keep buying it. Made a tremendous difference to my life, thank you.
Jan S.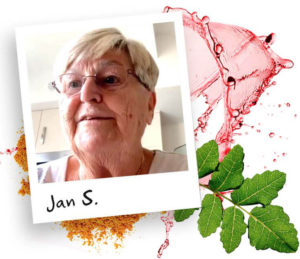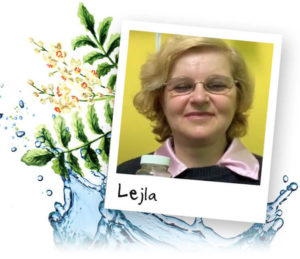 I have been using these capsules for more than half a year and have to say: Yes, I am very, very satisfied. The pain is not completely gone, but it has gotten much, much better. I can say: Yes, everyone should try them out. I think they will help.
Lejla

I've been feeling a lot better since I started taking joint fuel 360. I already felt the first success after a week! I can only recommend it to everyone because nothing else has helped me as well as this preparation!
Marion S.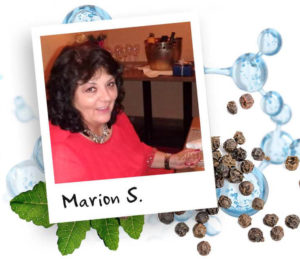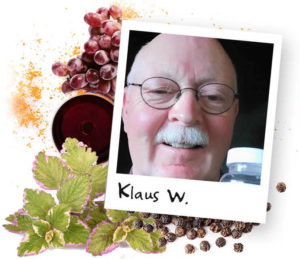 Already after three days I notice improvement my knee pain is much better now after several weeks I have no more pain and climbing the stairs is just as good as before.
Klaus W.

I suffer from a highly advanced ankle osteoarthritis. It was no longer possible without a 75 mg diclofenac twice a day. With Joint Fuel 360 1 x 2 in the morning I was symptom-free and no longer needed diclofenac!!
Dr. Hans-Ulrich E.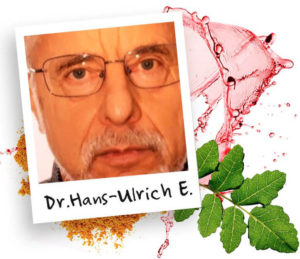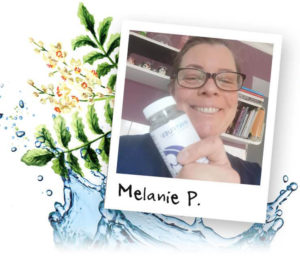 I have had a problem with joint pain and stiffness in my knees for a long time. The combination in joint fuel helps me to stay more flexible and significantly reduces my joint pain.
Melanie P.

I started take two JointFuel 360 capsules a day and within a month the constant pain and aches in my right knee had gone. It works for me.
Alastair M.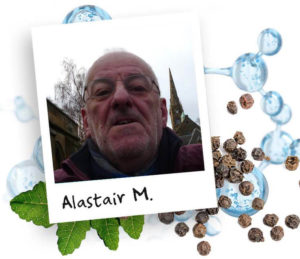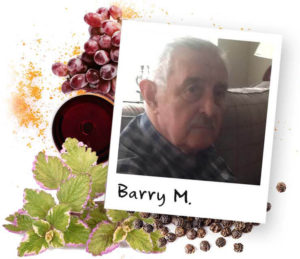 This review is concerning my husband, Barry Moss. As my headline says, there is notable relief from my husbands chronic back and knee pain. He has been using JointFuel360 for some months now and will continue to do so.
Barry M.

I'm only on my second container of JointFuel and the bursitis in my shoulder is certainly on the improve. Previously my doctor told me to stop all gym exercise and arranged for a cortisone injection. I thought "no gym? no way", found JointFuel 360 online and decided to give it a try. At this point I'm feeling confident I'm on the right track.
Beau O.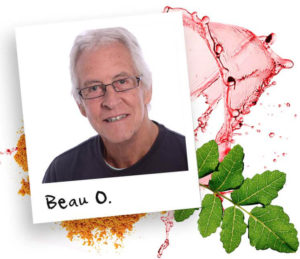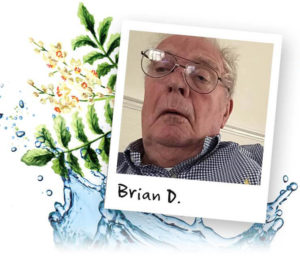 Have had arthritis in lower back for many years,but for last two or three years had specific facet joint pain. Got to the point I tried everything,nothing really worked. Came across joint fuel read reviews,was very sceptical but had a go. Within 1 week,quite unbelievable improvement. Now three months later,very often no facet joint pain,other days,much less pain than originally. General arthritis in lower back bit better but not as much as facet joint.
Brian D.

I can proudly say JointFuel works for me!!I am a hairdresser for years and i use to take all sorts of medication for my arthritis.I felt sick and wanted to give up hairdressing. Then I tried Joint Fuel just for the sake of a new thing on the marked. I am using it now for more than a year.After 3weeks of trying it I felt amazingly better.I get up in the morning with so much strength to face the new day. I forgot about the thought of giving up hairdressing.
Connie D.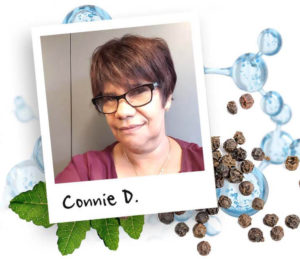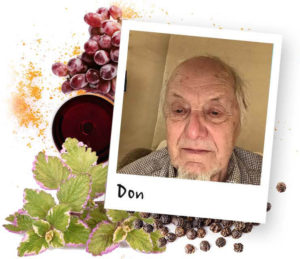 Over many years I have tried various different pills and medications to ease the pains in my knees. I came across an advert for JOINTFUEL 360 one day and it looked good. I purchased some to see if it would ease pain. Within two weeks the improvements were beyond belief. After six months I thought perhaps I would try a product called Tumeric. After just one week the pain was worse again. So now I am back to to the best product on the market.Thank your Jupiter Labs.
Don

For many years I have been suffering from Osteoporosis in my right hip and Arthritis in my left hip and arthritis in my lumbar area of my spine. Since taking JointFuel 360 my pain has cleared away, and even when walking I have very little pain in my hips.
James K.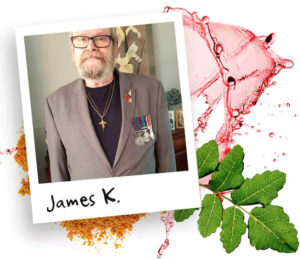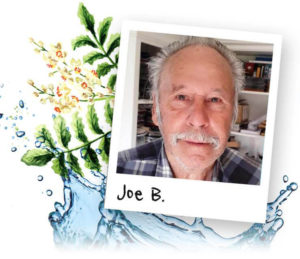 I've been using this product for almost 6 months. It's given me relief from shoulder joint pains and now almost all discomfort has gone.
Joe B.

I've suffered for the last probably 10-15 years or so from joint pain in my knees and my hips and also in my hands. I discovered JointFuel360 about 4 months ago. Amazing stuff. Amazing. I would say within 2 weeks I was virtually running up and down the stairs.. well not running up and down the stairs, but I could negotiate stairs SO much easier than I could previously. I could bend down. I could walk almost endlessly. Recommended them to friends and relatives. Those of my friends and relatives that have taken them come back to me with high recommendations.
Lorraine C.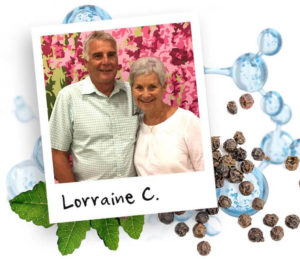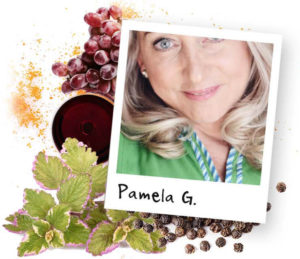 I found Jointfuel360 online and thought it had to be worth a try. I had two injections into my hip, and no longer able to give my dogs a good walk as it was too painful. I started taking JointFuel and within two weeks, I felt so much better and my limbs were moving well. I have now taken this supplement for about 6 months, have recommended it to others, who have also enjoyed success.
Pamela G.

I can honestly say that these tablets have transformed my life. I suffer with rheumatoid arthritis and the pain has been unbearable in my neck, hands and elbows. Since taking these tablets I feel able to lead a pain free existence once again. They are absolutely amazing.. Would highly recommend..
Philippa W.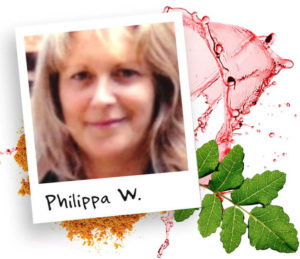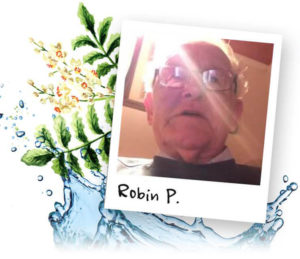 I have tried all the usual suspect remedies such as extra excersise, massage, deep massage, glucosomine, chondritin, so on and so forth. None of which have really worked at all. Looking at the internet, JointFuel 360 suddenly appeared and because it was something that was different and new and also a bit of a sucker for punishment thought I must try it just to see. To my amazement, within a fortnite or 3 weeks there was a significant improvement in my shoulder. Here I am now some 4,5,6 months later, still taking it, the improvement continues…
Robin P.

I have next to no cartilage in my left knee and doing my upmost not to have surgery my consultant told me 7 years ago that I needed a new knee, I have taken various supplements without much success until I purchased your JointFuel360 it really is a miracle, I am so glad I have found you.
Sandra D.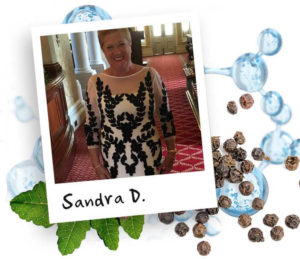 The views and opinions expressed by contributors and or product reviews are their own and not necessarily those of JointFuel360 or Jupiter Laboratories. These reviews should not be taken as recommendations but rather customer opinions of the products they have used. Some of the customers who submitted reviews and/or testimonials on this website were compensated with free products in response for sharing their story. Jupiter Laboratories makes no warranty or representation, expressed or implied, as to the accuracy or sufficiency of the information contributed by outside sources, and assumes no responsibility or liability regarding the use of such information.  The statements on this website have not been evaluated by the Food and Drug Administration. The information provided in content sections, customer reviews and testimonials are intended for educational purposes only.  Products are not intended to diagnose, treat, cure, or prevent any disease. If you are pregnant, nursing, taking medication, have a medical condition, or are under the age of 18, consult your physician before using this product. Immediately discontinue use and consult your physician if you experience any adverse reaction to this product.