Keeping inflammation at bay is the key to finding relief from joint soreness and stiffness. Even though inflammation is a natural response by the body to protect itself, too much inflammation can lead to severe pain.
On the bright side, there are plenty of anti-inflammatory juices you can have that will reduce or eliminate the aches caused by inflammation. These juices involve plenty of fruits and vegetables, which are rich in anti-inflammatory compounds. Besides reducing inflammation, these juices will also help you lose weight. This becomes especially helpful if you are suffering from arthritis, since losing weight will relieve some of the pressure on your joints.
Best Anti-Inflammatory Juices
In this article, you will learn about some of the best anti-inflammatory juices that you can drink to get rid of unwanted inflammation. Here are our picks for the best ones you can make:
Cucumber & Pineapple
This delicious anti-inflammatory juice is loaded with pineapple and cucumber, while also enjoying a healthy portion of turmeric and cinnamon.
To make this juice, you will need the following ingredients:
2 cucumbers
1 whole pineapple
15 3-inch pieces of turmeric root
1 tablespoon of cinnamon
The reason why this juice is helpful for aching joints is due to the bromelain content of pineapple. This compound has been found to reduce joint soreness and stiffness thanks to its anti-inflammatory properties. The addition of turmeric gives the drink a significant boost in anti-inflammatory power, given that turmeric has plenty of curcumin. Also, the added cinnamon will help with reducing appetite, which helps lose weight. The more fat you lose, the less strain you will place on your joints.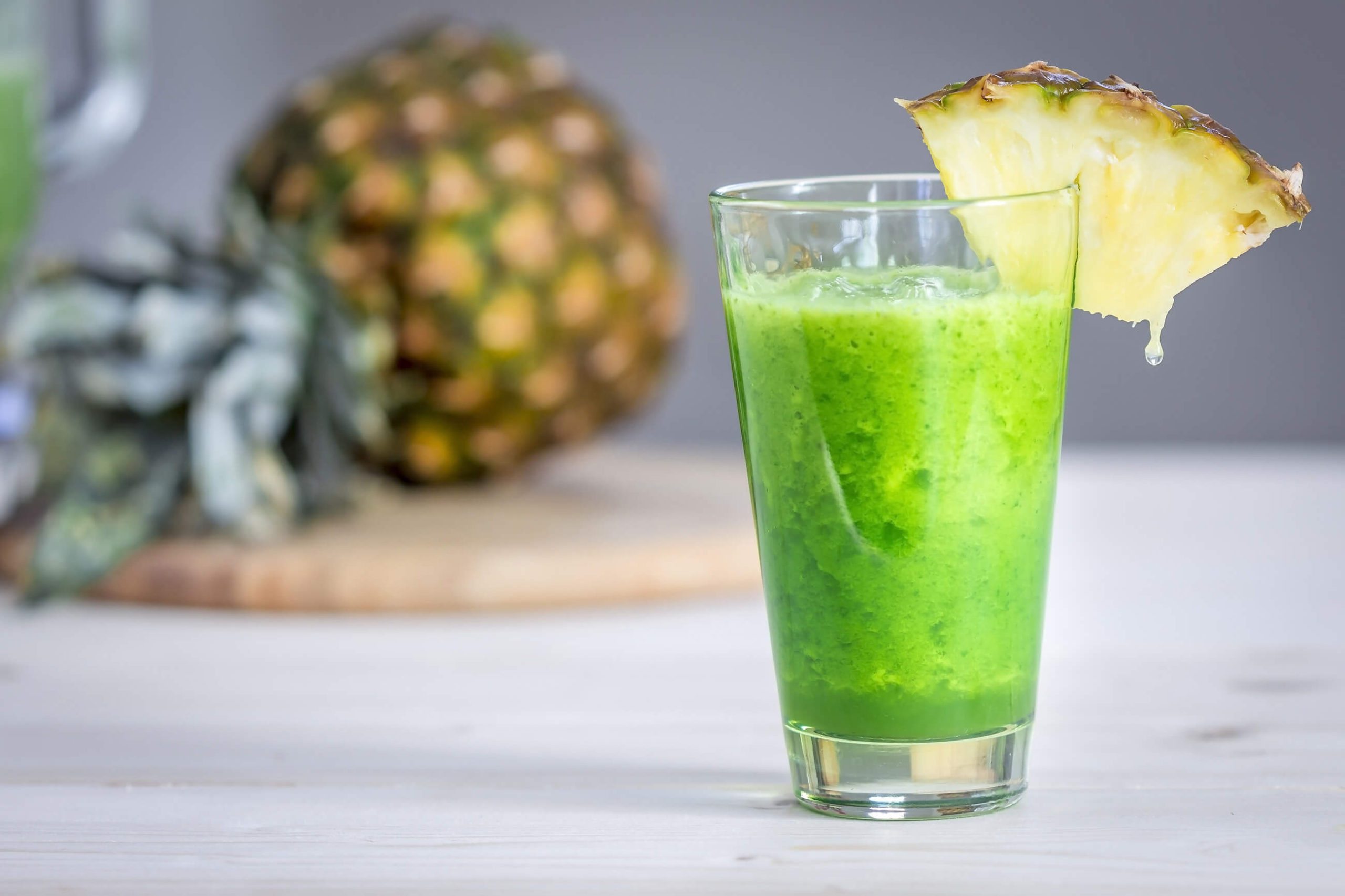 Kale, Grape & Ginger
This anti-inflammatory juice combines both fruits and vegetables for its powerful inflammation-reducing benefits. It is going to be noticeably green due to the added kale introduced into it. If you have inflammation within your body, you will definitely want to try to make this beverage.
To make it, you need the following:
1 whole bunch of kale
1 cup of grapes
1 lemon wedge
1 ginger slice
Kale is known for being a highly nutrient-dense vegetable, rich in thiamin, folate, magnesium, iron, and much more. It also contains plenty of vitamins A, B6, C, and K. These vitamins are responsible for producing potent anti-inflammatory effects.
Combining kale with ginger will help further reduce the pain you may feel in your joints. The added lemon wedge will deliver more vitamin C, which is also known to minimize inflammation in the body.
Apple, Fennel & Spinach
We have all been brought up knowing that apples are a healthy snack. However, did you know they can also combat inflammation? Making apples as the base of an anti-inflammatory juice is a great way to relieve joint pain. We recommend using red apples due to their higher antioxidant and anti-inflammatory content. To make this beverage you need the following:
2 apples
10 oz of spinach
1 cucumber
1 fennel bulb
½ lemon
1 bunch of mint
While the standard recipe calls for two apples, you can add a couple more if you would like. Besides apples, another key ingredient in this anti-inflammatory juice is fennel. It has a long history of being used to treat arthritis. The added mint will enhance the calming properties of this beverage.
Apples, Spinach & Blueberries
Another delicious and healthy anti-inflammatory juice you can make on your own is one packed with apples, spinach, and blueberries. This is a drink that is rich in antioxidants thanks to blueberries. In fact, blueberries have some of the highest levels of antioxidants of any fruit or vegetable in existence! There is a compound called anthocyanin that reduces inflammation within the body. To make this healthy juice, you will need the following:
2 cups of blueberries
2 cups of spinach
2 apples
Once you have gathered up two of each fruit and veggie listed above, you can blend them up and enjoy them together before exercising. This will promote the reduction of inflammation while also delivering plenty of energy for a workout.
Watermelon and Basil
The final anti-inflammatory juice we will go over is one that consists mostly of watermelon. Since watermelon is a remarkable 92% water, it delivers plenty of mineral-rich hydration to your body. This will help soothe the aches in your joints. Here is what you need to make a watermelon-based drink that reduces inflammation:
1 small watermelon with the seeds removed
6 basil leaves
Half of a lime
Basil is a very helpful addition to this beverage because it can get rid of arthritis-related swelling in your joints. In fact, it can be so helpful that your swelling will drop by a whopping 73% within a single day! Half a lime will deliver a little kick to the drink that can inrease your enjoyment of it.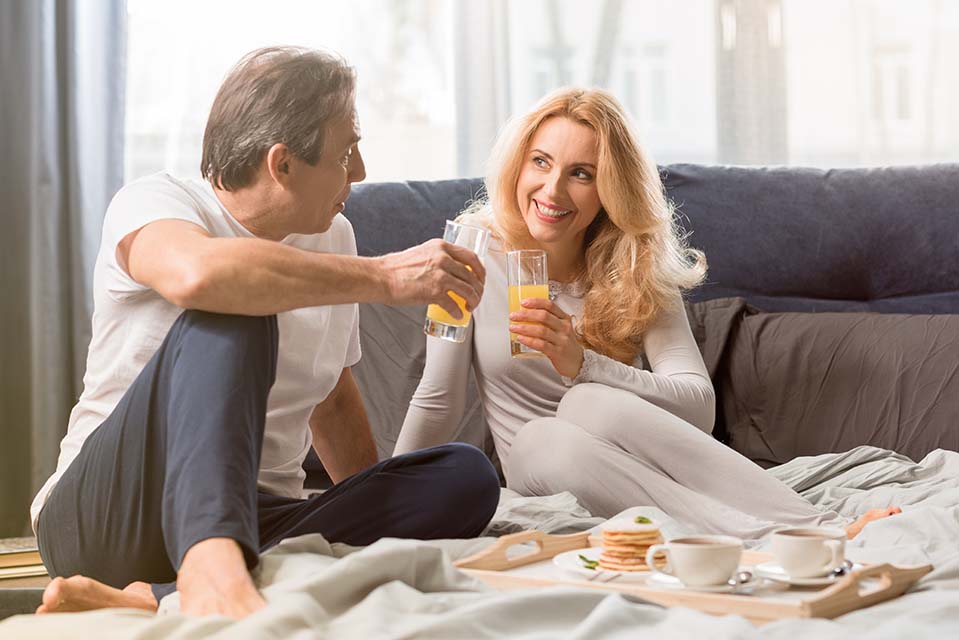 Enjoy Anti-Inflammatory Juices Every Day!
You now know how to make five anti-inflammatory juices that can be enjoyed every day. The wide variety will ensure you do not get bored yet still receive powerful inflammation-reducing benefits.
What you can also do is take a joint supplement with these anti-inflammatory juices. A popular and effective supplement is JointFuel360. This all-natural health supplement contains anti-inflammatory compounds like black pepper extract and turmeric. This means you get even more help in reducing swelling, soreness, and stiffness in your joints. There is also an antioxidant called resveratrol, which helps minimize inflammation even more. Boswellia serrata is also included in this blend, which has been shown to help reduce swelling as well. It will be a great addition to your daily health regimen.
Conclusion
You do not need to live with aches and pain that may plague your joints. These five anti-inflammatory juices will deliver plenty of inflammation-fighting compounds, leaving you free of soreness and stiffness. Combine these beverages with a joint supplement like JointFuel360, and you may no longer have problems with your joints like you used to!