With most of the world under some form of lockdown or quarantine, you are probably staying inside your home most of the time. If you are, good job! You are making sure you are doing your part in flattening the curve of the COVID-19 pandemic. Staying home is the best way to help and prevent yourself from getting infected. With all that extra time on your hands and spring in your midst, you can get started on some spring cleaning. It can feel overwhelming to do your annual spring cleaning, so here's a guide that will make it easier for you.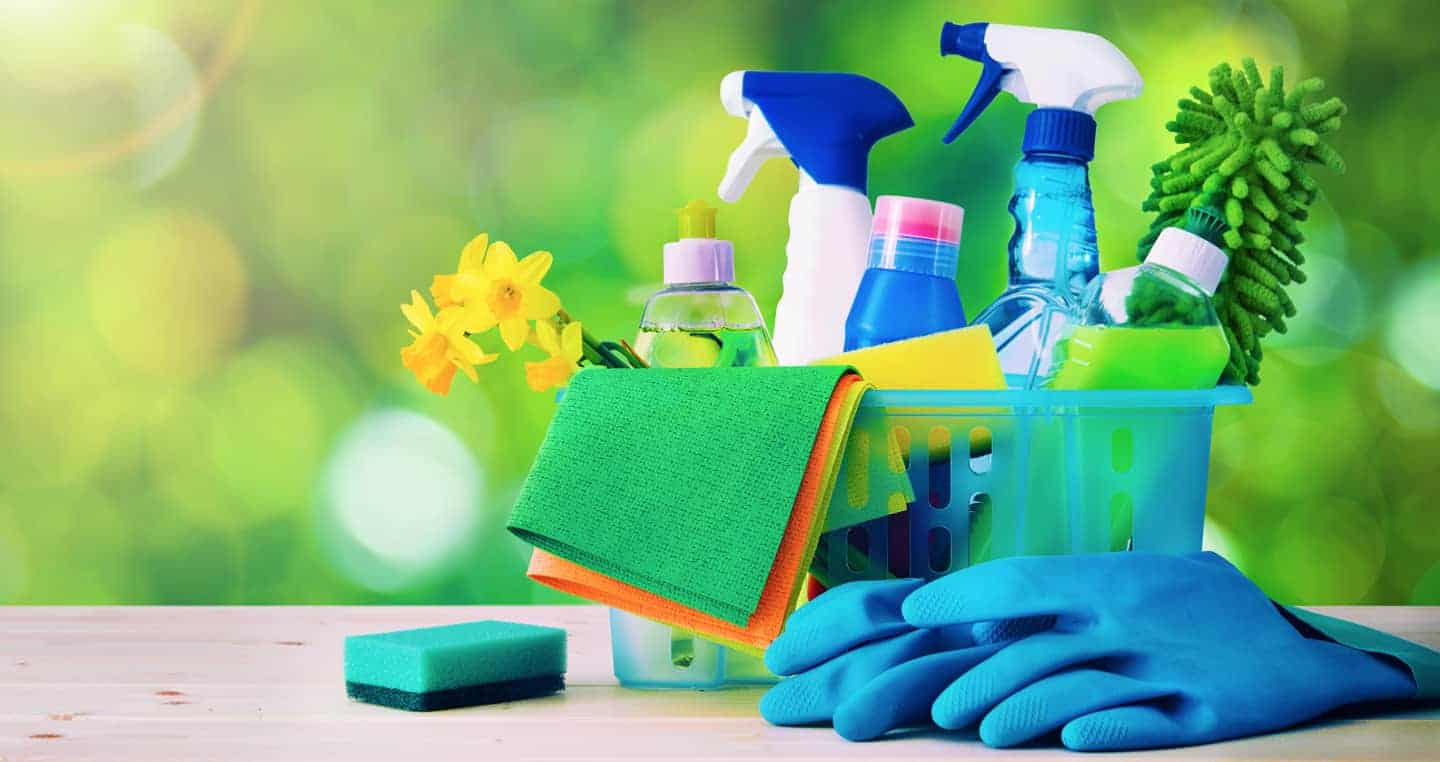 Spring Cleaning Checklist
Wipe down walls and ceilings. Use a vacuum to get rid of dust clinging to their surfaces and corners.
Vacuum rugs and carpets. If they are synthetic, you can also shampoo them using rotary shampoo and hot water extraction machines.
Dust off horizontal surfaces. This includes ceiling fans, any books you have laying on shelves, and other often-neglected surfaces.
Wash window screens. Take some warm water and mild dish soap to clean the screens. You can use a brush to make the process easier.
Wipe your windows down, both on the inside and outside. If you do this on a cloudy day, your cleaner won't dry out before you are done wiping them down.
Clean your tiled floors, such as those in the bathroom, with a neutral pH cleaner. You can use a water and baking soda mix on both tiles and grout.
Clean your refrigerator inside and out. When cleaning the interior, remove all of the shelves to get a detailed clean. Use a sponge to clean everything down.
Disinfect your washing machine, so your clothes are clean and smell good. A mixture of distilled white vinegar and baking soda gets the job done well.
Organize your closet. Do you have clothing and accessories that you haven't used in the past year? If so, donate them or get rid of them.
Vacuum the crevices in your mattress. Get down under everything to clean the surfaces and sides of your mattress. This is a good time to spot-clean any stains that may be on your mattress.
Hose down your outdoor doormats and then let them air-dry. Vacuum your indoor mats on both the surface and underside.
Throw your shower curtains into the washing machine on a gentle cycle. Use just a little bit of detergent.
Clear out your shower drain by pouring 1/2 cup baking soda and 1/4 salt down the drain. Immediately after that, pour a cup of hot vinegar down the drain as well. After 15 minutes, run hot water from the tap for 30 seconds.
Take your drapes, curtains, and throw pillows and throw them into the dryer. Put them on an air-only cycle for just 15 minutes, to get any dust that has accumulated off of them. Put them up right away so there won't be any wrinkles.
Wipe down any outdoor patio furniture you may have. All you need is some warm water and dish soap. Hose everything down once you're done cleaning and let the furniture dry.
Take Care of Your Body
Spring cleaning may involve some heavy use of your joints. Instead of dealing with the aftermath of joint pain, make sure you take preventative measures.
You should use the proper form when conducting any heavy lifting. This means arch your back while bending your knees. You should also use knee pads if you see yourself kneeling down a good amount while cleaning.
There are also natural joint supplements you can take. A popular supplement is JointFuel360, which has helped many.
Wrapping Up
With the current coronavirus pandemic keeping you indoors, it's a great time to get started on spring cleaning. If you follow this checklist, you will have your best spring clean yet. So, go on and get started on your spring cleaning!
Don't wait until joint pain sets in. You can implement strategies for health and wellness over the long term. An active lifestyle, combined with a healthy diet and quality health supplements is a great way to help you keep moving!
* These statements have not been approved by the Food and Drug Administration. This product is not intended to diagnose, treat, cure, or prevent any disease.
SOURCES:
https://www.betterhealth.vic.gov.au/health/conditionsandtreatments/ageing-muscles-bones-and-joints
https://orthoinfo.aaos.org/en/staying-healthy/effects-of-aging/
https://www.healthline.com/health/osteoarthritis/understanding-aging-and-joints
https://health.clevelandclinic.org/5-best-ways-to-safeguard-your-joints-as-you-age/
https://www.healthline.com/health/improving-mobility-in-old-age
https://hcamidwest.com/blog/entry/aging-bone-joints
https://www.mayoclinic.org/healthy-lifestyle/fitness/in-depth/what-it-takes-to-be-agile-at-any-age/art-20390071
https://www.mountsinai.org/health-library/special-topic/aging-changes-in-the-bones-muscles-joints
https://www.webmd.com/pain-management/features/common-pains-of-age
https://www.bannerhealth.com/staying-well/expert/joint-pain-aging
https://www.physio-pedia.com/Effects_of_Ageing_on_Joints
https://orthoinfo.aaos.org/en/staying-healthy/smoking-and-musculoskeletal-health