Over 50 million Americans have arthritis, making it difficult to do basic tasks like cooking. If you suffer from arthritis, then you may think that cooking with arthritis is all but out of the question. Thankfully, that's not the case! You can still enjoy the joy of cooking if you have arthritis. All you need to do is follow a few guidelines before doing so. When you use our tips for cooking with arthritis as a guide, you will successfully get rid of that aching joint pain that has made it difficult for you to cook.
Here are our suggestions for making cooking with arthritis more enjoyable.
Preparations to Make Before Cooking
Your work will begin before you start cooking. That means preparing to make cooking easier for you.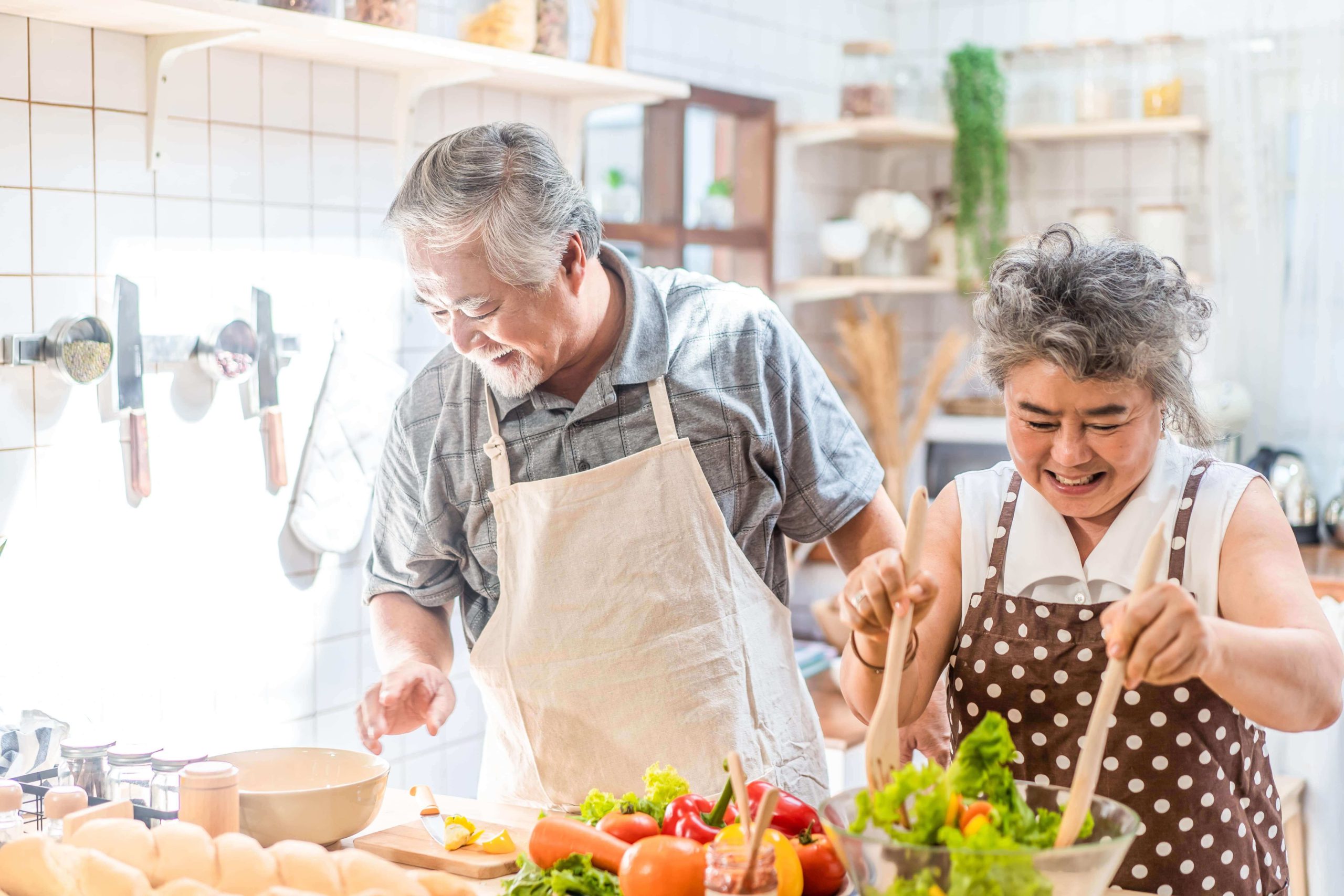 Take a Joint Supplement
We recommend getting the essential vitamins, minerals, and nutrients you need for healthy joints. When you take a joint supplement every day, you help your joints become less inflamed and stronger. This leads to all of that time spent cooking can actually be easy for your body.
A popular and effective joint supplement is JointFuel360. This potent supplement is packed with natural ingredients that support joint health. The included black pepper extract and turmeric have powerful anti-inflammatory compounds that will reduce swelling and inflammation, and the pain that goes along with them. Also, antioxidants like resveratrol and type II collagen deliver much-needed compounds that promote healthy joints.
Select Healthy Fats
Make sure the fats you cook with and include in your meals are ones that have omega-3 fatty acids and are anti-inflammatory. This could include using olive oil or coconut oil for cooking. It could also mean cooking fish and including soy, walnuts, flaxseeds, and other ingredients that will keep your arthritis symptoms at bay.
Plan to Make Simple Meals
Make life easier for yourself by skipping out on complicated meals. Instead, go easier on your joints by making meals that only require a handful of ingredients and don't require spending too much time standing and walking around in the kitchen. There are plenty of great simple meal options you can go with. Even better, making them anti-inflammatory meals.
Avoid Inflammatory Foods
Speaking of anti-inflammatory foods, you will want to avoid using any inflammatory foods in your recipes. Anything with trans fat is a big no, as is anything deep-fried. When you avoid foods that cause your arthritis to flare up, you will have an easier time cooking and going about the rest of your day. There are also a number of other foods to avoid, including processed sugar, nightshades, foods high in purines, and others.
Buy Convenient (But Healthy) Foods
You can make life easier for yourself by buying pre-cut veggies and fruits. There are usually plenty of frozen vegetables and fruits available in bags that help cut down significantly on the amount of chopping and standing you would be doing. Some other arthritis-friendly foods you can load up on for your meals include garlic, ginger, and broccoli.
Use Sharp Knives
Knives are a staple tool in the kitchen. Depending on how sharp your knife is, you will either have aching hands after chopping, slicing, and dicing, or you won't feel much of a difference. We recommend using high-quality serrated knives. They may cost a bit more but we promise they will be worth it. There are special ergonomic knives that will be easier for you to handle and reduce the amount of strain you put your hands through.
Buy Special Kitchen Tools
Certain tools have been created due to the staple kitchen tools not being a perfect fit for the job. This includes things like lobster claw crackers, spiralizers, and others. Additionally, you may find that your special kitchen tools can also serve more than just the purpose they were designed for. This all makes your cooking tasks easier and less physically difficult.
Sit Down More
You don't have to be standing all of the time while you are cooking. You should invest in a comfortable stool you can sit on when you need a break, or while you are doing something like chopping. Your legs are going to thank you.
What to Do After You Are Done Cooking
After you are done cooking, you can try out a few tips that will make your cleanup process much easier for you.
Keep the Mess to a Minimum
You can minimize the amount of cleanup you need to do by thinking ahead. That can include cooking with just one or two pots and pans. Alternatively, you can go even easier and just make meals that use a slow cooker. That will significantly cut down on the amount of cleanup you have to do.
Use Disposable Plates and Utensils
You can use disposable plates and utensils to cut down on how much you need to clean up after eating a meal. If you want to go a bit greener, you can opt for dishes and plates made out of biodegradable or recycled materials.
Make Enough for Leftovers
Instead of cooking just for one meal, make a little extra so that you have enough for at least one additional meal. Those leftovers can be eaten at lunch or dinner on another day. This will cut down on how much you need to do in the kitchen. However, there is also the issue of hard-to-open food storage containers. The trick to this is to experiment with various containers in the store before you buy them. The ones that are the easiest to open and close should be the ones you get.
Wrapping Up
Cooking with arthritis doesn't have to be painful or challenging. When you follow these tips, you can have a much more enjoyable time cooking your favorite meals in the comfort of your own home. Cooking can be a fun experience and is one you deserve to be able to enjoy.