Everyone loves the look of a well-designed house. Some homes come looking absolutely perfect as far as our tastes are concerned. However, most could use a little bit of DIY updating. If you don't have that much time on your hands, yet still want to benefit from having a great-looking home, there are several quick and easy updates to your home you can do.
DIY Updates to Your Home
Here are several ways you can bring new life to your home or customize it a little more according to your tastes.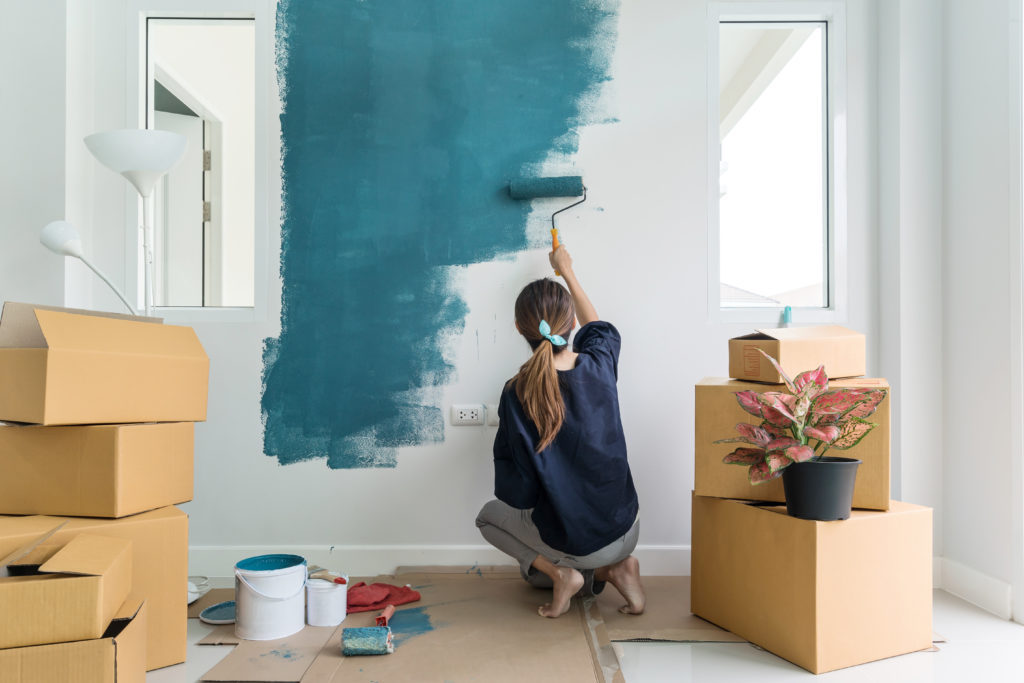 Splash a Fresh Coat of Paint on the Walls
Are your walls looking a bit dull or appear as if they have become washed out? You can splash a fresh coat of paint on the walls. One or two coats of paint are all it will take. This is actually one of the most common DIY hope updates performed. It is quite simple and easy to do.
Even though you don't need to be an expert painter, there are some important steps you should follow to get that fresh coat looking its best. You can follow a DIY guide for how to paint a room to make sure this home update comes out looking great.
Apply a New Bead of Caulk in Your Bathroom
You know very well how off-putting old caulk looks in your bathroom. That brown tinge definitely does not look appealing. What used to be smooth caulk may have also become brittle and filled with cracks. Those cracks can harbor mildew, which can lead to dangerous black mold. Also, water could seep through them and begin to damage your wallboard.
You can apply a fresh bead of caulk around your sink, bathtub, shower stall, or somewhere else that could use it. Given how inexpensive caulk is, along with how simple it is to apply, this is a very quick and cheap DIY update to do. If you have an hour, tops, then you can do this. However, you will still want to follow a guide for how to caulk so you can make it look professional.
Install Laminate Flooring in Mudrooms and Laundry Rooms
You can get affordable laminate flooring that is a breeze to lay down and install. They clean easily and hardly ever get damaged. You can pick up 12"x12" tiles in a variety of colors, patterns, and textures, allowing you to truly customize mudrooms and laundry rooms, among other areas in your home. As long as you follow a guide for laying down laminate flooring, you shouldn't have any issues with the end result not looking good.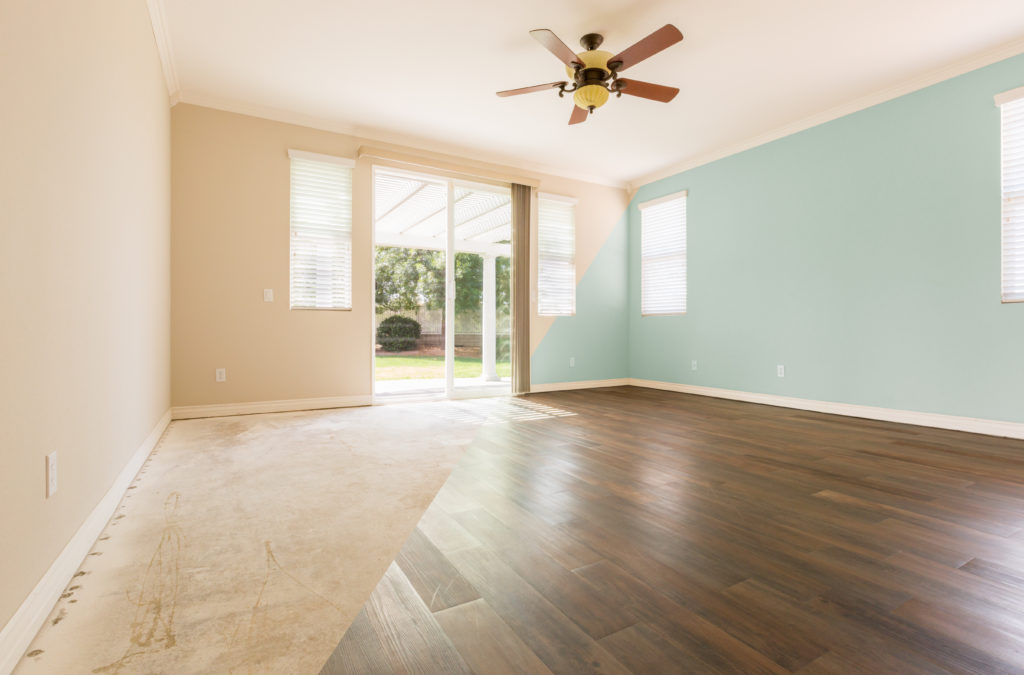 Add Classy Crown Molding
Crown molding instantly updates every home it is installed in and makes it look classier. This quick way to add more charm (and value) to your home is a relatively simple DIY project to take on. You are going to find it aesthetically pleasing to see that great-looking crown molding between your walls and ceiling.
Today, there is lightweight polystyrene foam coated in rigid plastic that can cut very easily using a simple handsaw. Add a little bit of joint compound and you've got yourself your crown molding upgrade. Upgrade any room in your home into a more sophisticated version of it by following a guide for installing crown molding.
Add New Lighting
When you install new lighting into a room or area of your home, it's almost as if it receives a new life. When a room is poorly-lit, it looks and feels smaller, darker, and more cramped. When you have plenty of good lighting, you feel everything is more open and inviting. There are a number of ways you can brighten your home with new lighting. You can go as simple as buying a few table and floor lamps. When you place these in strategic areas, such as dark corners, your rooms will come to life! You can also run LED rope lights or similar track lighting along where the floor meets the wall, or in select areas like your kitchen or media area.
You can also swap out old and outdated ceiling fixtures with beautiful modern ones. It isn't as complex of a job as you may think. As long as you turn off the power for the area you are working in and follow instructions, you will be able to enjoy brand new ceiling fixtures as well.
Before You Begin
Before you set out to do any of these great DIY updates to your home, you should prepare to be standing, kneeling, and bending in all sorts of ways for extended periods of time. If you already sometimes have aches and stiffness in your joints, such as your knees, lower back, or neck, then you will want to consider taking a natural joint supplement every day.
A popular and effective joint supplement is JointFuel360. This supplement has all-natural ingredients that reduce joint discomfort and strengthen joints. Antioxidants like resveratrol, along with anti-inflammatory ingredients like black pepper extract and turmeric, help reduce inflammation and swelling that often leads to joint discomfort. If you want a proven way to get rid of joint discomfort, or prevent it in the first place, then JointFuel360 is a great option.
Conclusion
All of these DIY updates to your home are quite easy and quick to do when you have some free time on your hands. When you plan them right, you can see a complete transformation in entire rooms of your home. The best part of all is that these updates to your home are not going to break the bank. Just remember to keep your joints healthy so that you aren't getting any aches and stiffness from the DIY projects to take on. Taking a joint supplement every day is a good habit to get into regardless of whether you tackle any DIY projects or not. However, when you do, you will come to enjoy any one of these projects if you take them on.